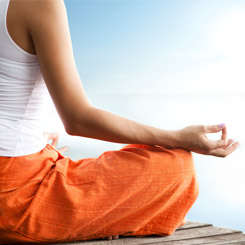 Gentle yoga will support healing and wellbeing. It's safe, fun and easy to do.
A typical class includes breathwork, gentle stretching and simple repetitive movements, conscious relaxation and meditation, inclusive of beautiful Yoga music.
This is a multi-week course with no prerequisites held at the Cancer Care Centre, 195 Glen Osmond Road, Frewville.
Spaces are limited … please call the Centre on (08) 8272 2411 to book your spot.
Facilitator: Tina Spencer
When: 5 week course, Wednesday afternoons
Date: Wednesday 3rd March to 31st March 2021
Time: 2:30pm – 3:45pm
Cost: Members $50; Non-members $100