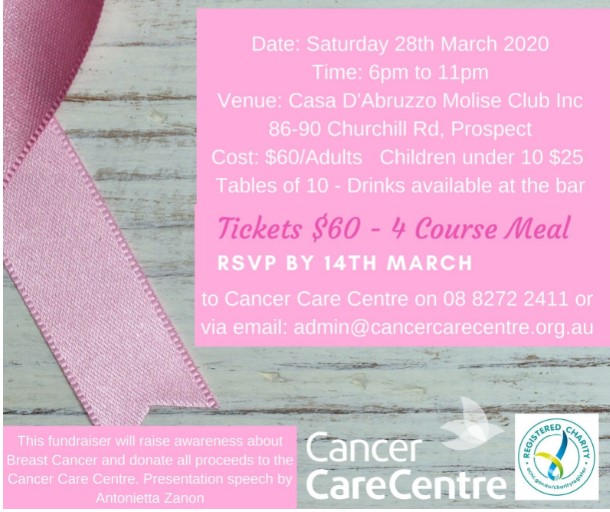 FUNDRAISER CANCELLED DUE TO COVID-19 PRECAUTIONS
Twenty-five years ago Antonietta Zanon came to the Cancer Care Centre for support whilst going through Breast Cancer treatment. To commemorate her 25 years of being Cancer free Anoinietta wanted to give back to the Centre and is the driving force of this fundraiser! Together we have planned a wonderful evening with all proceeds going to the Cancer Care Centre.
Please call the Cancer Care Centre on 08 8272 2411 to book your tickets!