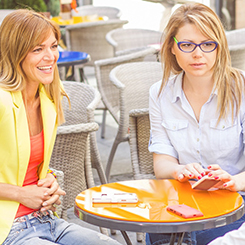 Do you feel you would benefit from meeting with other women under 45 years of age experiencing cancer?
Our support group meets on the 1st and 3rd Monday of each month to discuss topics such as medical issues, feelings and emotions, in an informal confidential environment. This sharing can be quite beneficial in a sometimes lonely journey.
When: 1st & 3rd Monday of each month
Time: 6:30 – 8:00pm
Bookings: (08) 8272 2411
Cost: By donation, Non-Members $10
Please register your interest by contacting the Centre on the number above.