NOTE: Estate Planning talk has now been rescheduled for 2nd April.
See the weekly program for regular courses.
Also see some testimonials for our courses and workshops.
Please ring the Centre on 8272 2411 to book into a workshop or course as bookings are essential.
If you have any other workshop ideas please contact the Centre to discuss.
Journey To Wellness Course
This 3-week course covers a range of topics specially designed to assist cancer patients to maximize their emotional, psychological and spiritual level.
The course is inspired by Ian Gawler's Cancer Healing and Wellbeing Course. Full details here.
Dance Therapy – New
Facilitator: Chris Coleman Friday: 7th & 14th April
A two-week course especially designed for those undergoing or recovering from cancer treatment.
For those who came to our Jazz & Blues afternoon you may remember Dance Therapy SA there. We are pleased to announce our first Cancer Therapy Dance Sessions at our centre. See the dance therapy page for full details.
Cost: Members $25 per week; Non-members $35 per week
Please Register your interest by contacting the Centre on 8272 2411
Mandala Meditation Workshop
Enjoy a deep focus, or concentration so deep that you lose track of time – welcome to the world of creating mandalas.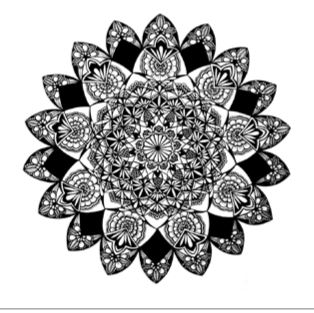 Join highly acclaimed art teacher Cathy Gray as she guides you in creating your own mandala art works.
No prior art experience is necessary; all that you need is a sense of discovery and an interest to create.
Includes the mandala on paper and pens to use.
Members $30 Non Members $40
Please contact the Centre to register your interest in our next course on 8272 2411.
Seeds for Health – Gardening Course
During this six-week course you can learn everything you need to know about growing organic vegetables.
See course details here.
Date: Starting 8th May
Time: 10am–12.30pm
Cost Members $55, Non-Members $80
Bookings essential.
Estate Planning Talk
Join us at the Centre to hear Zeena Anthony-Qureshi of Lynch Myer Lawyers give a talk on the importance of having your affairs in order.
Zeena will discuss the following areas:
Why your Will needs to be up to date
Implementing Powers of Attorney
Advanced Care Directives
Questions & Answers
Date: Tuesday 2nd April
Time: 7pm to 8pm
Location: Cancer Care Centre
Cost: Free
Zeena is looking to also hold a free one-on-one estate planning day in the future, held at the Cancer Care Centre.
Juicing Workshop


This monthly workshop shows you how easy it is to make your own fresh juice and harness all the goodness of vegetables and fruit.
Facilitator: Cherie Gauci
When: 1st Wednesday of the Month 1pm – 2pm
Cost: Members $7.50, Non-Members $10
Yoga – Gentle 
Gentle yoga will support healing and wellbeing. It's safe, fun & easy to do.
See our yoga course page for details of the next available course.
Sound Bath Meditation
Soundbath – A Therapeutic Relaxation Meditation with Sound and Music
A Soundbath is a deeply restorative, sound-based and mindfulness meditation experience to holistically enhance mind, body and spiritual wellbeing. Like a "sonic hug" that gently wraps around you, Heather seamlessly weaves her soulful vocals with therapeutic sound instruments including singing bowls, gongs, bamboo flute, and healing drum creating a truly beautiful and immersive experience. Invite your peace, and calm. Press your "pause button". Gift yourself to Heather's relaxing and nourishing Soundbath. Following the Soundbath will be time to connect and reflect with a light snack and cup of tea until 8:30pm.
BYO yoga mat, blanket, and pillow for your ultimate comfort. This session is best experienced laying down. If for some reason you're unable to lay down, please let us know so we can provide you with a chair, and please BYO cushion and blanket for your comfort.
Facilitator: Heather Frahn
When: Friday 29th March 6.45pm to 8.30pm
Cost: $30
Bookings Essential.