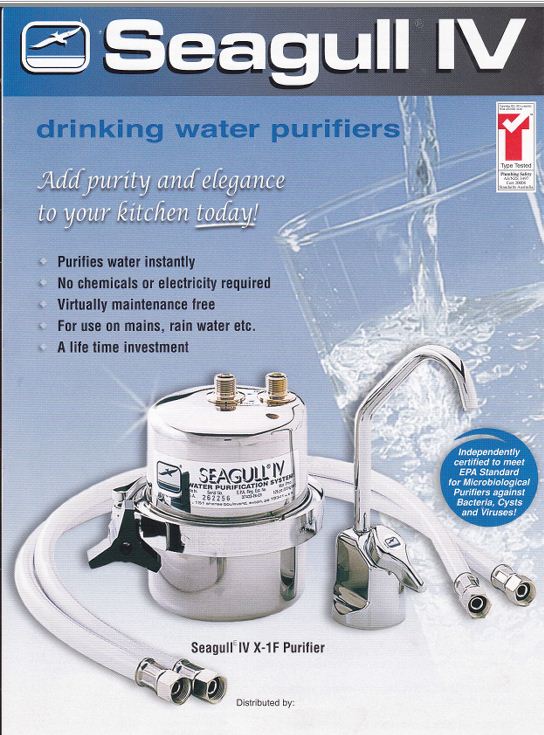 Purifiers (Aust) Pty Ltd will provide their Seagull IV water purification system to Cancer Care Centre members at a discounted price. These water purifiers are more than just a water filter. They are independently certified to meet EPA Standard for Microbiological Purifiers against Bacteria, Cysts and Viruses whilst retaining water valuable minerals and electrolytes. The unit removes metals, chemicals, organics, chlorine and other trace contaminates, toxins and/or carcinogenic, along with foul taste, odour and colour. Note: The units do not desalinate.
The normal retail price and installation for the Seagull IV is $1,305. The price to Cancer Care Centre members full installed anywhere between Victor Harbor and Gawler is $900, a discount of $405.
For further details Mobdro App and to gain your Order Form, contact the Centre. The Cancer Care Centre continues to provide high quality complementary care & support to cancer sufferers, their carers and family groups.