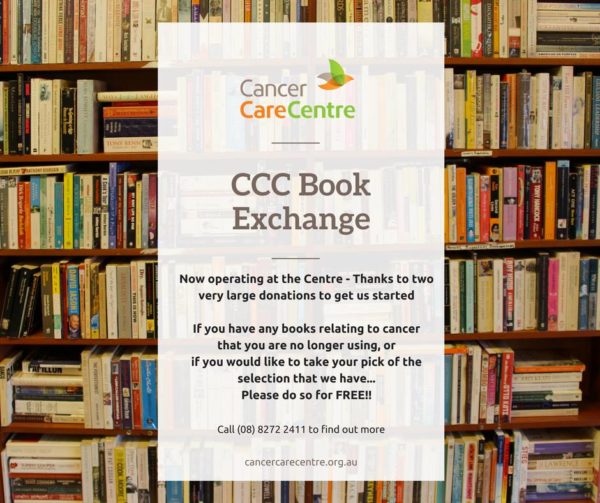 Did you know the Cancer Care Centre has a great library and is now offering Book Exchange?
If you have any books relating to cancer that you are no longer using, or if you would like to take your pick of the selection that we have…Please do so for FREE!!
Contact our friendly staff on (08) 8272 2411 to find out more.