Please ring the Centre on 8272 2411 to book into a workshop or course as bookings are essential.
If you have any other workshop ideas please contact the Centre to discuss.
Mandala Art Meditation Workshop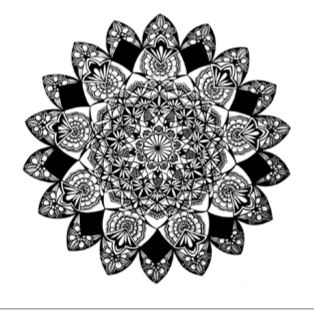 Join highly acclaimed art teacher Cathy Gray as she guides you in creating your own mandala artworks.
No prior art experience is necessary; all that you need is a sense of discovery and an interest in creating.
When: Tuesday 12th February 6.30pm to 8.30pm
Cost Members $30, Non-Members $40
Bookings Essential
Estate Planning Talk
Zeena from Lynch Myer Lawyers will come to the centre to do a talk on Estate Planning.
If you're interested to find out more please come along.
When: Tuesday 19th March 7pm to 8pm
Cost: Free
Bookings Essential
Juicing Workshop


This monthly workshop shows you how easy it is to make your own fresh juice and harness all the goodness of vegetables and fruit.
Facilitator: Cherie Gauci
When: 1st Wednesday of the Month 1pm – 2pm (Feb 2019 onwards)
Cost: Members $7.50, Non-Members $10
Yoga – Gentle 
Gentle yoga will support healing and wellbeing. It's safe, fun & easy to do.
Our next 5 week yoga course commences Wednesday 6th February.
Sound Healing Meditation
Enquire at Centre for details.
Facilitator: Heather Frahn
When: Friday 29th March 6.45pm to 8.30pm
Cost: $30
Bookings Essential.