See the weekly program for regular courses.
Also see some testimonials for our courses and workshops.
Please ring the Centre on 8272 2411 to book into a workshop or course as bookings are essential.
If you have any other workshop ideas please contact the Centre to discuss.
Journey To Wellness Course
This 3-week course covers a range of topics specially designed to assist cancer patients to maximize their emotional, psychological and spiritual level.
The course is inspired by Ian Gawler's Cancer Healing and Wellbeing Course. Full details here.
Mandala Meditation Workshop
Enjoy a deep focus, or concentration so deep that you lose track of time – welcome to the world of creating mandalas.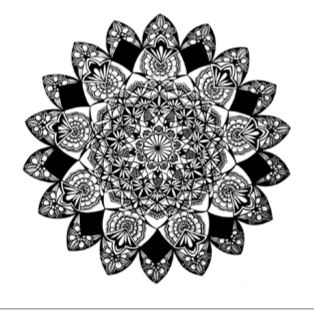 Join highly acclaimed art teacher Cathy Gray as she guides you in creating your own mandala art works.
No prior art experience is necessary; all that you need is a sense of discovery and an interest to create.
Includes the mandala on paper and pens to use.
Members $30 Non Members $40
Please contact the Centre to register your interest in our next course on 8272 2411.
Seeds for Health – Gardening Course
During this course you can learn everything you need to know about growing organic vegetables.
Date: Please contact the Centre on 8272 2411 to register your interest in our next course

Cost Members $55, Non-Members $80
Bookings essential.
Juicing Workshop


This monthly workshop shows you how easy it is to make your own fresh juice and harness all the goodness of vegetables and fruit.
Facilitator: Cherie Gauci
When: 1st Wednesday of the Month 1pm – 2pm
Cost: Members $7.50, Non-Members $10
Gentle Yoga


Gentle yoga will support healing and well-being. It's safe, fun and easy to do.
See our yoga course page for details of the next available course.